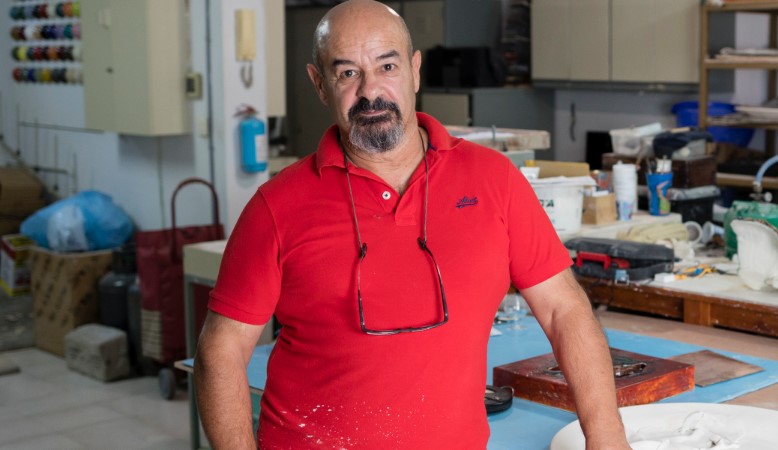 George Muscat is a highly experienced & skilled full-time ceramist. His work embodies technique, creativity, aesthetics and concept.
Born in Qormi in January 1962, George is currently married to Monica, has one daughter Maria and is presently resident at Naxxar.
He received his education at the Salvatore Dimech School for Craftsmen under the tutorship of Gabriel Caruana between 1975 and 1978 and has also attended various courses by Maltese and foreign artists which together with experimentation on his part contributed in making him become an excellent thrower and in acquiring a number of hand building and glazing techniques. George creates a world that recalls the mysteries of the environment around us. In this sense he opens a window onto a world which the viewers are wanted to see while shades of his character and soul are kept shielded in each ceramic piece.
This is better manifested in his works exhibited in a solo exhibition for the first time in 1997 and also in participating in a number of collective exhibitions both locally and abroad.
Better evidence of this are the seven solo exhibitions which have been organized by him to date. Between 1996 and 2001, George was entrusted with an evening ceramics class for adults at the same school in which he had studied. In 2001 he presented a TV series where he interviewed Maltese ceramists. George has introduced Raku technique as a course in Malta where he started giving raku lessons at MCAST Institute of Art and Design.
Besides working with young artists, he also gives evening courses to mature students both in ceramics and raku techniques. Currently he is the president and founder of the M.R.A, Malta Raku Association.